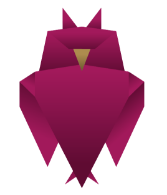 Exactly where you choose to set up your business has a direct impact on your success.
Dijon Bourgogne Invest provides a free and confidential pre-selection site service and technical advice to make your life easier:

✅We prepare specifications to match your needs;
✅Identify existing premises or land for construction that meets your criteria;
✅Organize visits to Dijon to explore the pre-selection.   
Our knowledge of the local market, ecosystem, and network is a powerful ally for the development and roll out of your project. We ensure you are fully informed about all the opportunities available to you in the area, putting you in touch with professional real estate specialists:

👉 Specialized real estate agencies;
👉 Coworking spaces; 
👉 Business centers; 
👉 Business incubators; 
👉 Partners. 
The Dijon metropolitan area has 26 business parks. Dijon Bourgogne Invest works with a network of real estate specialists to identify available premises and land.
The metropolitan area offers four major business parks.
Valmy Ecopole: the service sector
The Valmy Ecopole, north of Dijon, is the first innovation hub in greater Dijon. Its mission is to develop high end tertiary jobs in a rewarding environment. ​Built with a sustainable and ecological approach, the Valmy Ecopole, is an example of Dijon's responsible growth. This is an undeniable asset for companies planning for the future.

Key features:
➡️  Footprint of 60 hectares for Zones I, II and III;
➡️ 130,000 m² of floor space remains to be built in the last extension phase: 19 hectares for Valmy III;
➡️ Over 4,200 private-sector jobs in 2019;
➡️ Latest investments with construction in progress: Patriarch, JPR Invest and Linkcity;
➡️ Access: bypass (with Valmy interchanges), relay car parks, tram (T2), 20 minutes from Dijon train station and Dijon Burgundy airport.
Ecoparc Dijon Bourgogne: potential of 50 hectares for sustainable productive activities
Located at the eastern entrance of greater Dijon, straddling the municipalities of Saint-Apollinaire and Quetigny, the ecopark is intended for sustainable and ethical productive and service activities. The business park aims to serve as a model and pilot project for quality of use and environmental ambition. Potentially the ideal place to relocate or develop your project.
Key features:
➡️ Footprint of 185 hectares;
➡️ A total of 120 hectares available for development long term; 
➡️ Productive and high end service sector activities;
➡️ Latest investments: Euro-Information, Pacifica and Loro Micro-Brasserie;
➡️ Access: expressway to Dijon and direct connection to the highway network, train station 20 minutes away, Flexeo bus line, cycling path from Dijon Centre.
Beauregard Business Park: 25 hectares immediately available for industrial activities
Located in the south of greater Dijon, the Beauregard business park is the extension of the Oscara business parks on Longvic and Ouges and home to small- and mid-sized businesses in industry. Beauregard business park aims to combine quality urban features with a landscaped environment to match the sustainable development and logistic priorities of the local ecosystem.
Key features:
➡️ Footprint of 80 hectares;
➡️ A total of 60 hectares available for development long term; 
➡️ Productive and industrial activities and associated services;
➡️ Latest investments: Giphar, Chronopost and Oogarden;
➡️ Access: direct link to the ring road and highways A39, A31 to A6, A38 to A6.
Technopôle Agronov: a unique site for innovative agri-food projects
Located south of greater Dijon, Agronov is an association for innovation in agroecology to drive the agricultural transition. Agronov is behind the development of sustainable agriculture, pooling skills and giving organizations on the site the possibility to develop and network to fulfil their ambitions for innovation.
Key features:
➡️ Footprint of 20 hectares; 
➡️ Incubator occupancy rate: 85%;   
➡️ Agronomy and agri-food innovation businesses and start-ups;
➡️ Latest arrivals: Staphyt and ARDPI Biotech;
➡️ Access: public transport, city center 20 minutes away, relay car parks, A31 highway.