A smooth move for your team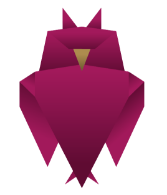 Moving to Dijon for the next stage of your professional life? You won't regret it!
Our stunning city, ranked number one in France by the 2022 Arthur Lloyd barometer, is particularly conducive to work-life balance. Dijon is a family-friendly city with everything you need within 15 minutes.
Before you make the move, we organize a customized visit to help your employees discover all the benefits and vast palette of cultural and sporting activities in the Dijon metropolitan area.
The Chouette Move service: for a smooth move to Dijon
The range of services targets companies aiming to promote and facilitate professional mobility, particularly for executives who choose to move with their families to Dijon, once home to the Dukes of Burgundy. It's the sure-fire way for companies to offer comprehensive support to their employees and their families:
👤 Individual:
✅  Assistance finding the ideal home, from initial selection to collecting the keys;
✅  Guidance choosing the right school for their children;
✅  Help with their spouse's job hunt.
👥 Community:
✅  Invitation to an annual community welcoming event for newcomers.
A dedicated contact person guides the entire process. Other services:
✅  Support for international mobility;
✅  Assistance with administrative procedures; 
✅  Language courses and intercultural coaching.
Dijon Bourgogne Invest works with a network of experts recognized in their field to ensure a smooth move.
And we stay in touch after you've moved in to help you get established and thrive in the area.
You can count on Dijon Bourgogne Invest and our network of ambassadors, including business leaders and members of the ecosystem, to help you feel at home in our area.