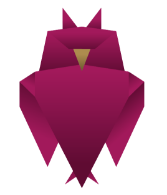 Located in the International Gastronomy and Wine Centre and on Rue des Godrans, the Village by CA provides a conducive space for exchanges between ground-breaking start-ups and major groups to encourage innovation strategies for the area.
With a coworking space, business village, and incubator, the Village is also home to the agri-food competitiveness cluster and the food-tech association for start-ups in the sector.
The incubator is also a way to join a unique national network of start-up accelerators around France and abroad

The DECA-BFC incubator encourages the creation of innovative companies developing scientific and technological projects resulting from or related to public and private research.
Innovative start-ups benefit from support before and during incubation and financial assistance for external services such as market research, consulting and assistance.
DECA-BFC gives start-ups access to the best experts to fit their needs and help them acquire managerial skills.
Le T - the incubator with a conscience
Le T supports engaged entrepreneurs creating a business in Burgundy that put people, ecology and the area first.
Start-ups enjoy a comprehensive incubation process until their activity is launched.
The Entrepreneurial Garden
The Entrepreneurial Garden (TEG) incubator supports entrepreneurial students from the BSB graduate business school through pre-incubation and incubation.
Students benefit from expert advice and assistance from academic staff throughout the creative process. Services include guidance on legal and accounting aspects, pitch coaching, and assistance in finding funding.
The incubator also organizes events to generate connections within their network.
The biggest French competitiveness cluster dedicated to the fields of taste, nutrition, and health.
Based in Dijon and the Bourgogne Franche-Comté region, the cluster includes over 550 agri-food stakeholders with SMEs, big companies, laboratories, and pilot projects for research and development in 33 countries.
Initiated by Vitagora, Toaster Lab is an accelerator for taste and food start-ups to develop and industrialize their innovations and accelerate their products to market.
Toaster Lab targets young food-tech companies

SATTs or Tech Transfer Acceleration companies aim to simplify, accelerate, and facilitate the application of technology and knowledge from public research in companies of all sizes. 
Based in Dijon, Docks Numériques supports digital start-ups in the Bourgogne Franche-Comté region with a comprehensive program until the fundraising stage.
Companies developing an innovative project in digital technology – such as tech, R&D, sales, SaaS, and organization – are eligible.
Réseau Entreprendre Bourgogne
A network of business leaders supporting business leaders. The Réseau Entreprendre Bourgogne raises awareness and supports budding entrepreneurs and project leaders in the region.
The association steps in after the incubator stage, at the same time or just after investors. Free support for creation, acquisition, or development for companies in existence for at least three years.
Coworking spaces in Dijon
Simple, tailored coworking.
Dijon's B'Coworker center offers private offices, meeting and training rooms, open spaces, and brainstorming spaces to rent.
B'CoWorker offers flexibility, freedom, diversity, and variety. The coworking space is designed to be conducive to work, inspire motivation, and generate productivity and creativity.
A 15-minute trip on the T1 tram and 4-minute trip by bus L5, L6, B11, B12;
8 minutes by car on the A39 highway;
10 minutes by car to the SNCF train station.
The Startway Coworking & Innovation Center, located in Dijon Grangier, welcomes freelancers, start-ups, VSEs, SMEs, and large local groups.
A hybrid coworking space and business center, Startway offers several hundred square meters of fully equipped spaces designed to meet a range of needs:
Private offices;
Coworking space;
Cowork Café concept;
Meeting room for up to 8 people;
A venue for up to 100 people to host product launches, seminars, and social events.
Just a 3-minute walk to the tram, 500 meters to Dijon Foch train station, and the Divia Grangier car park is only 200 meters away.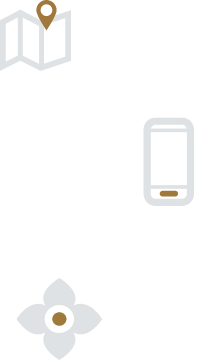 CoworkinDijon is a new friendly coworking space with comfort and privacy focusing on well-being and efficiency in the workplace located in Fontaine-lès-Dijon.
Facilities include private offices, workspaces, meeting rooms, and a video recording studio for preparing the ultimate pitch!
Most of our furniture is recovered and upcycled, reflecting our CSR approach.